What is Rosacea
Has your blush turned against you?
Evolved into small bumps and constant redness? Maybe even visible capillaries across your face?
You may be suffering from rosacea.
Signs of rosacea include:
Constant redness, usually across your cheeks, nose, chin and forehead
Small bumps resembling acne
Stinging and burning of your skin
Patches of rough, dry skin
Larger pores
Broken blood vessels on your eyelids
Bumps on your eyelids
There can be a number of factors that can cause rosacea. These include hereditary (genetic), environmental, vascular and inflammatory factors as well as reaction to the demodex mite (microscopic mite that lives on human skin, commonly called 'eyelash mite').
One of the most common causes we have noticed here at Goodieco amongst customers is a damaged or compromised acid mantle.
When you have a damaged or compromised acid mantle, your skin is exposed and vulnerable to external factors, such as dirt and bacteria. More importantly, in this case, it is less able to regulate the amount of water loss through the surface of the skin and cannot maintain its proper pH levels, which need to be slightly acidic for optimal function. This creates dehydrated and sensitive skin, which in turn will exacerbate the occurrence of rosacea.
By creating a strong and intact acid mantle, your skin is able to protect itself, maintain its proper pH levels, and reduce the amount of water loss through the skin's surface.
wANT KNOW YOUR SKIN TYPE?
All we need is a few minutes of your time - just click the link to launch the 3 minute skin assessment.
How to treat rosacea through proper skincare.
Our Trios are made up of our signature 3-step routine.
Start with your Oil Cleanser, massaging 2-3 drops into damp skin, preferably after a warm shower or warm washcloth (this opens the pores for the best results).
This will gently draw out and dissolve impurities and excess sebum from your pores, without stripping away your acid mantle or upsetting the pH balance.
Gently wipe away all oil cleanser.
Next should be your Serum (the humectant). Apply 1-2 drops to your palms and press all over your face and neck.
This will draw moisture into your skin as it is absorbed directly into the skin without oxidization, as well as attracting moisture from the air and drawing it into the skin for a deeply hydrating and healing effect.
Follow up with your Facial Oil (the emollient). Apply 1-2 drops to damp palms and press all over your face and neck.
This is rich in plant-based lipids, free fatty acids and ceramides and will aid in replenishing moisture at a deep cellular level, soothe any redness and irritation, and provides a dose of antioxidants essential for optimal skin health.
Most importantly, this will repair damage to the skin barrier, and fill in the gaps to create a smooth and soft surface.
Normally, we suggest applying in that order. However, if you are experiencing rosacea, we recommend you change that order of application slightly.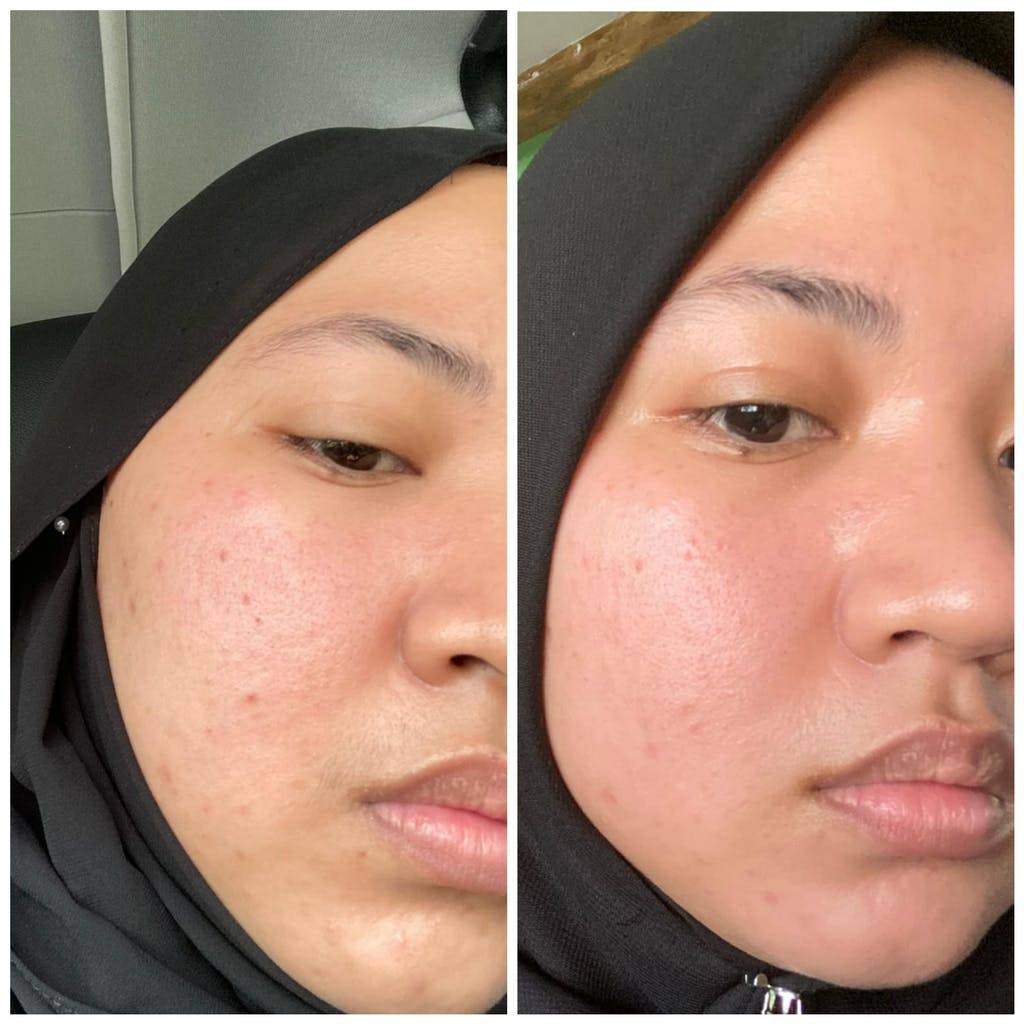 MIRACLE CHANGES ON MY SKIN
Hey! I have been using Goodieco for 8 days now.. And i couldnt agree more that this product is really AWESOME! My face was so sensitive to almost all facial products but this, swear to God.. It is really a miracle. Mine was rosacea, and the rednesss has lessen like 95% and my scars are fading away. TOTALLY WORKS ON ME! And definitely will stick to this forever. 😍
BUY IT.
This stuff is AMAZING! In one week, my complexion is clearer, smoother, and brighter. It's even better than the stuff prescribed by my dermatologist. It cleared up my cystic in a freaking week! One bump on my chin had already stuck around for over a month... One week of using the Supercharged system (morning and night) and the bump has completely vanished. I've even noticed my scars are fading. I really can't rave about this product enough. It smells so good, it's easy to use, and my skin feels phenomenal. I've been using it on my chest too because I've always had very fine bumps all over, giving it a rough texture, but not anymore. I'm obsessed with GoodieCo!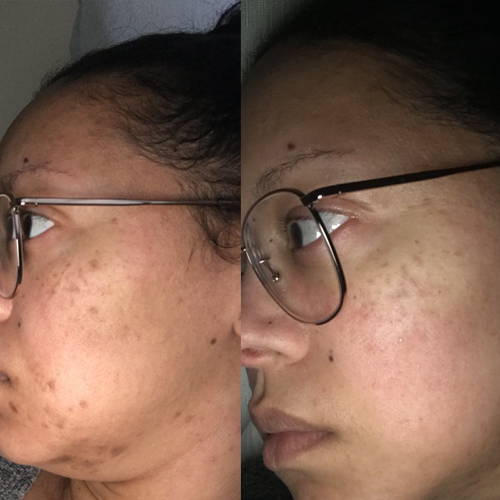 Amazing 😊
My skin looks and feels amazing,I don't have to put on makeup as much as I use to.My dark spots on my cheek is fading more and more and the best thing of all I can see a difference and the products actually work👍🏼😁👌🏼Thanks Goodieco Team
Loveing my skin
I have hated my skin from a young age more so my face. I am not sure if I have rosacea or kp & dry skin but this product has helped smooth the bumps. I still get a little bit of dry skin & I still have red cheeks but have only been using it for 4 weeks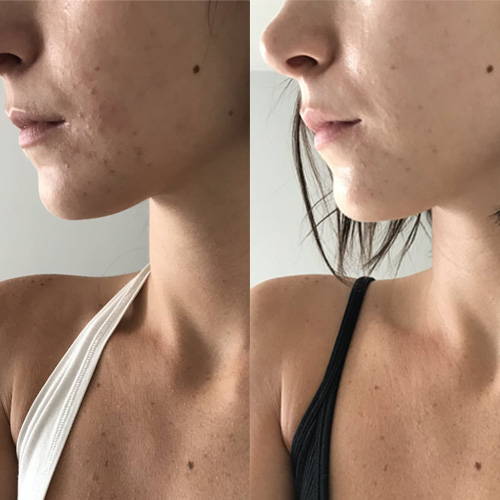 FINALLY
FINALLY something that's working. After LESS THAN 2 WEEKS my skin is less congested, less red, texture is almost back to normal and skin stays hydrated all day. My scars are shrinking, this is insane. See for yourself
Discover your daily routine today.
Getting started is simple. Take the 3 minute skin assessment and find the Goodieco routine that's right for your skin.
Dry, dehydrated or mature skin?
Our Nourishing Range is designed to restore, replenish & renew moisture compromised skin - this is the ultimate nourishing package for your skin.
Our Supercharged Range is the oil-balancing skincare routine that combines high-performance, natural products into a total solution for oily & breakout-prone skin.
NOT SURE OF YOUR SKIN TYPE?
Take the 3 minute skin assessment and find the Goodieco routine that's right for your skin.