How to manage your dry skin


Is your skin feeling dry & tight after cleansing? Does your skin feel less firm, or sensitive and are you seeing the appearance of fine lines & wrinkles? If you answered yes to any of these questions then your dry skin skin is in need of a moisture fix asap! Managing this will be the first step to a clearer, brighter, smoother complexion.
It's all about hydration


What you're needing is skincare regime that helps you to soften, nourish, hydrate and repair the skin - helping your skin to appear glowing and soft. Our Nourishing Trio is especially designed for your skin condition. Made with potent, native Australian botanicals and essential oils - your skin will feel brighter, softer and fuller in a matter of days.
Recommended for you
The Nourishing Trio
Clearer, smooth, hydrated skin in under 7 days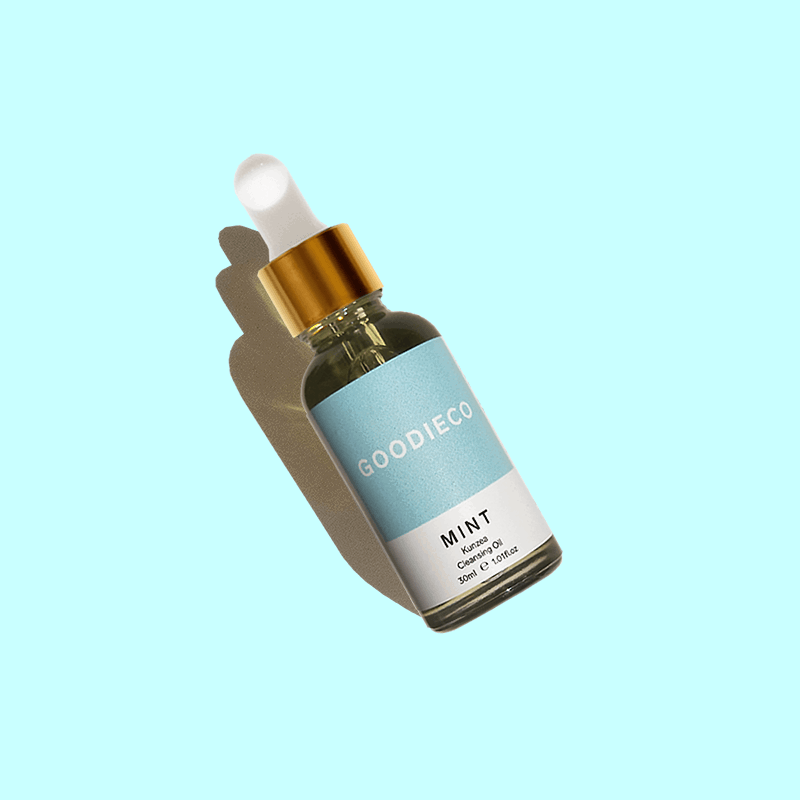 Next Level - Cleansing Oil
Kunzea + Petitgrain


This potent blend of cold-pressed, skin-friendly, mattifying citrus, essential oils and deeply restorative Kunzea extracts, cleanses and prepares the skin at a cellular level, unclogs pores, reduces bacteria, repairs and prepares the skin.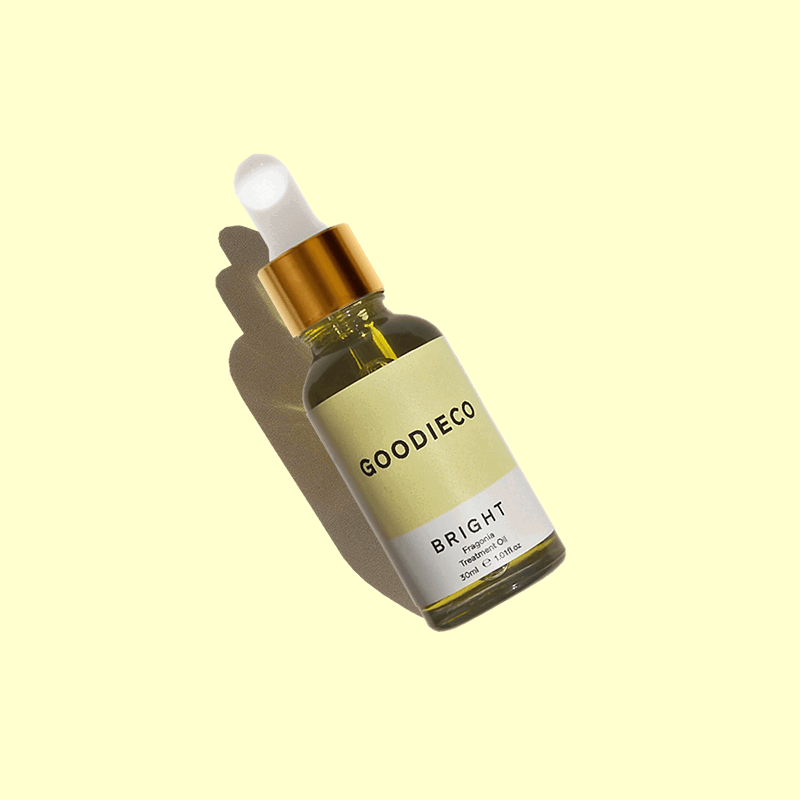 Layer Once - Treatment Oil
Blue Cypress


This luxurious oil is easily absorbed into the skin and is highly effective at maintaining healthy moisture in the skin, plus providing deep, cellular nourishment. Skin will immediate feel softer, more hydrated and appear more radiant. Made with one of Australia's most potent, skin-regenerative natural extracts - Blue Cypress Oil.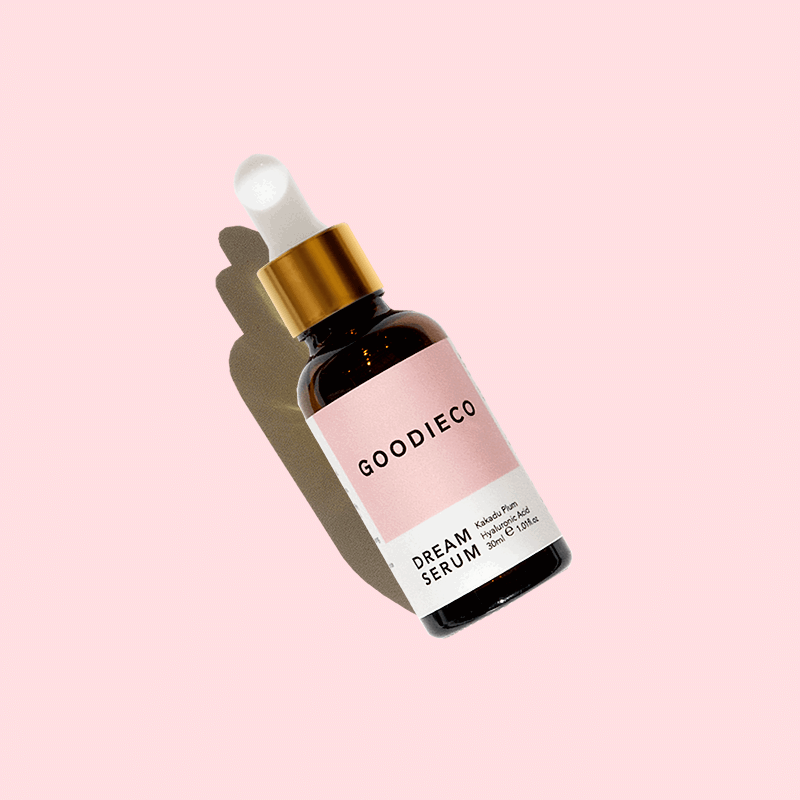 Dream Serum Rosé - Priming Serum
Kakadu Plum + Hyaluronic Acid


This is a skin serum that works as a makeup primer - only better for your skin! This serum is loaded with skin enhancing antioxidants like Vitamin C, Rose Absolut extract, white tea leaf, organic honey and Kakadu plum. Creates a smooth, protected base to keep your makeup fresh and your skin looking firm and radiant.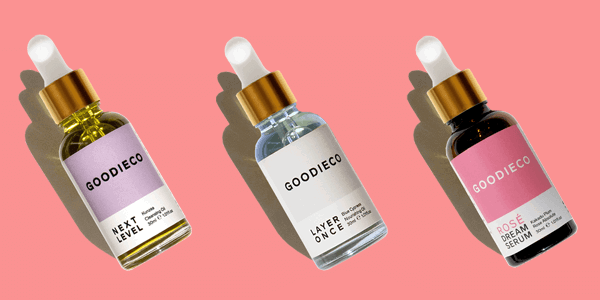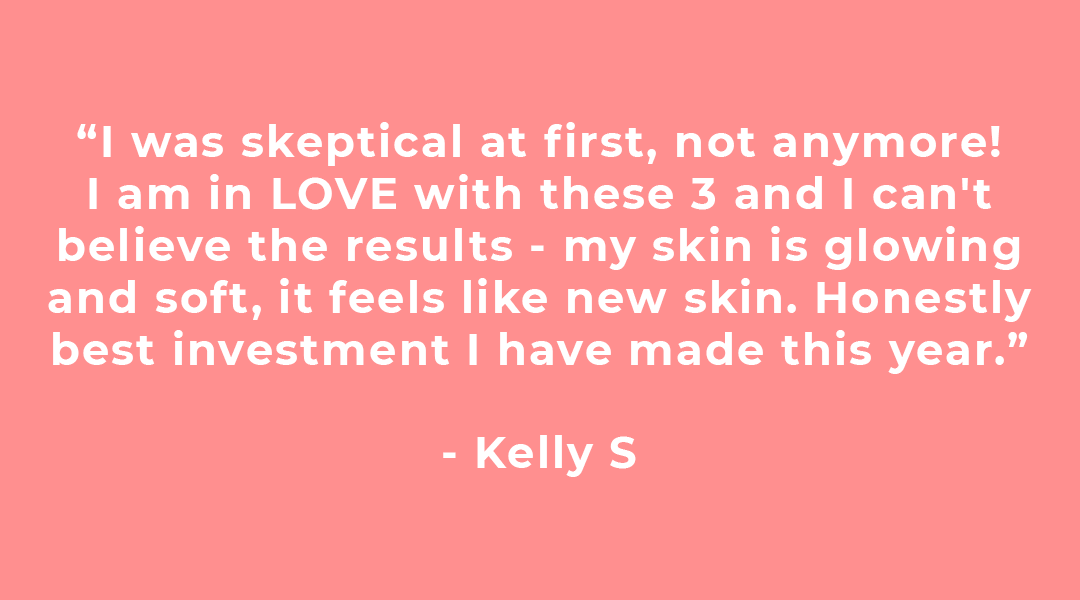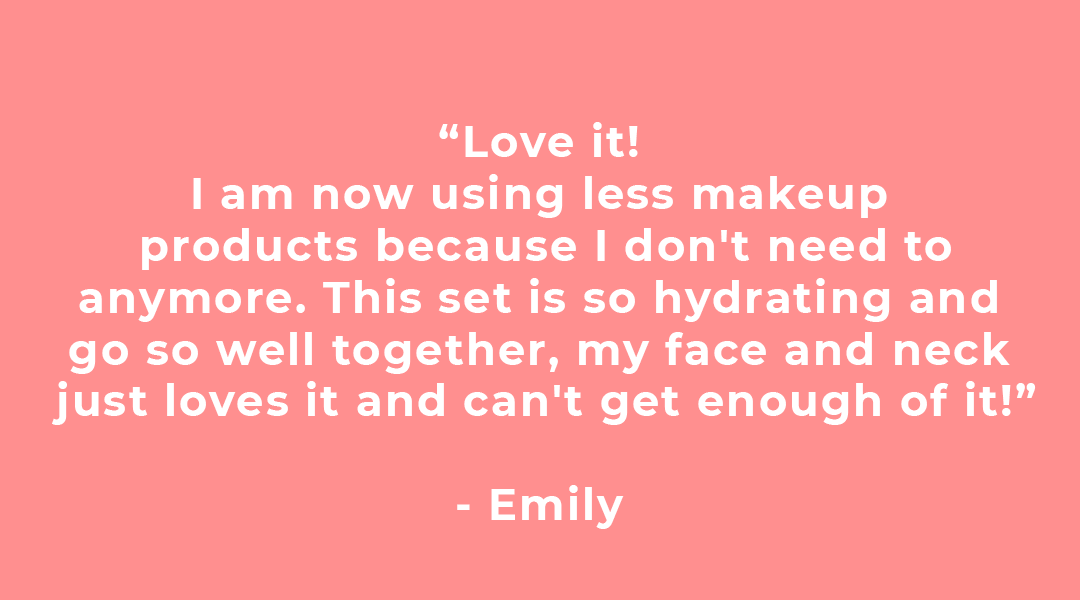 Purchase all three for best results today and SAVE


This trio of products have been carefully formulated for maximum effectiveness - by using all three you're getting softer, smoother, more hydrated skin that creates the perfect canvas for your face - with makeup or without.



Want to know more about your routine?
Why starting with a cleansing oil is THE most important step


Nothing is more important than preparing your skin correctly with the RIGHT cleanser. With dry skin this step is absolutely key to your skincare routine to ensure that moisture is retained in the skin and your skin is soft, hydrated and ready to receive the rest of your skincare products.

With dry skin you need to avoid any form of cleanser that dries out the skin - so avoid any foaming, or soap based products.

This is why oil cleansing is so important for dry skin - the process effectively cleanses the skin without attacking your skins natural moisture - in fact, quite the opposite - your skin is hydrated and nourished whilst you cleanse.

Our Next Level Cleansing Oil is perfect for skin that needs hydration - it's gentle effects fully strip away all traces of makeup and impurities. Whilst you cleanse it injects moisture into the skin's cells, repairs fine lines + wrinkles and leaves the skin soft, clean and glowing.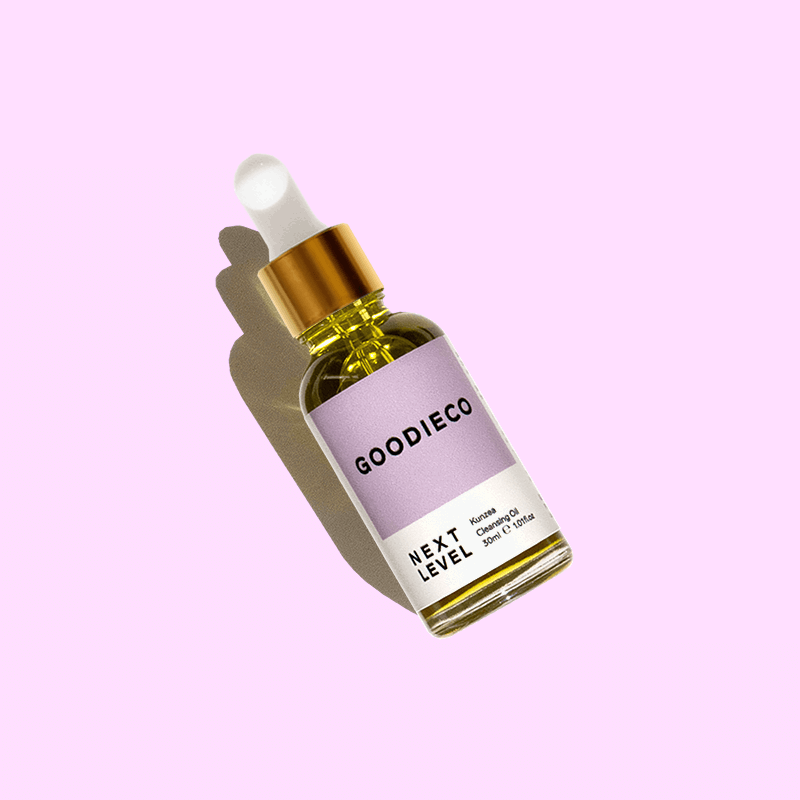 Why use the Next Level Cleansing Oil?
Hydrates while you cleanse
Completely wipes away all traces of makeup
Native Australian Kunzea restores & regenerates

You'll never use a foaming cleanser again!
Goodieco products are completely non-toxic and cruelty-free
Why you need intensive nourishment from a Facial Oil


Facial oils are an ideal alternative to traditional cream-based moisturisers - carrying a higher level of hydration and nutrients to the skin and maintaining their effects for longer. Having all day (or night) hydration and nourishment is critical if you've got dry skin - retaining a high level of moisture is what keeps the skin soft and supply and helps minimise the premature effects of aging like wrinkles & fine lines.

Our Layer Once Nourishing Oil is the Queen of all facial oils - it applies rich nourishment and intensive moisturisation to the skin whilst lifting it's appearance - skin fees bright, more radiant and glowing. After almost immediate use you will feel and see the difference.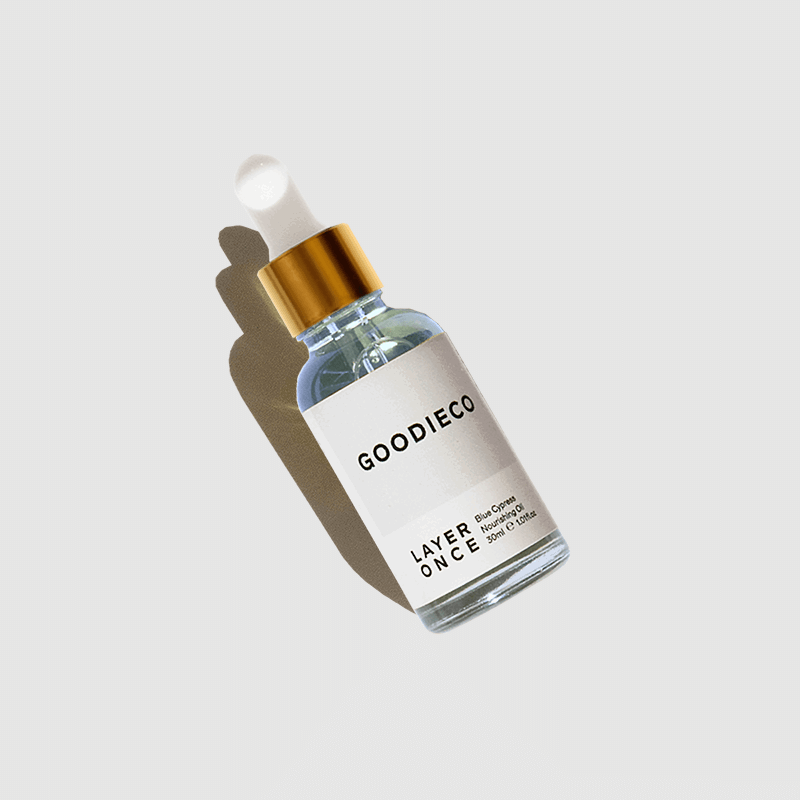 Why use the Layer Once Nourishing Oil?
Restores radiance and clarity to the skin
Smooths and softens the skins appearance
Repairs and reduces fine laugh lines, wrinkles and the effects of environmental exposure


Heals and rejuvenates tired skin with the potent restorative benefits of Blue Cypress
Made in Australia from potent and concentrated native ingredients
Always finish with a serum - especially if you're wearing makeup


Think of a Serum as a concentrated form of intense nutrition for your skin. By including a serum into your routine you're protecting and enhancing the skin's natural health. This extra support is critical if you're wearing makeup on a regular or even semi-regular basis.

If you're wearing makeup you need to finish your regime by creating an even, smooth, plump surface to apply makeup over - PLUS - you need a protective, nourishing barrier in place to work it's magic underneath your makeup as you wear it.


Our skin-enhancing Dream Serum Rosé works as a makeup primer - with added hydration for dry skin, plus enhanced collagen boosting extracts to brighten and firm the skin's appearance under your makeup - plus gives your makeup a more even glow.

Regular use of our Dream Serum Rosé keeps your skin in perfect condition, gives your makeup a more even glow and prevents caking and cracking after extended wear.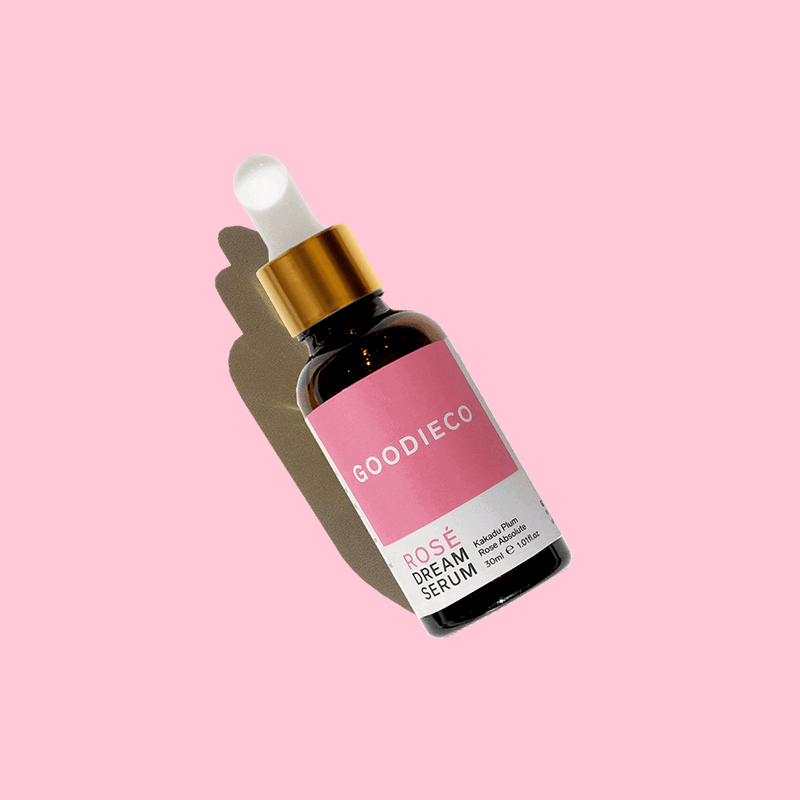 Why use the Dream Serum Rosé - Priming Serum?
Enhances the appearance of your makeup
Brings out a more even, glowing complexion
Boosts collagen and the skins natural vitality
Non-greasy formulation locks in moisture

Firms and plumps the surface of the skin


For best results get the set


The answer your skin has been looking for - the Nourishing Trio restores radiance, keeps the skin feeling soft, smooth and supple. Intensively hydrates whilst restoring and maintaining the skins youthful appearance. Makeup glides on smoothly and glows without cakeing or cracking

Our products have been designed to work in tandem to fully nourish, balance and bring your skin to life. By combining all three you've got a quick, effective and luxurious skincare regime that's going to have your skin set for life.